Dr. Amanda Parreira O.D.
Dr. Parreira completed her undergraduate studies at UC Irvine and obtained her degree of Optometry from the Southern California College of Optometry.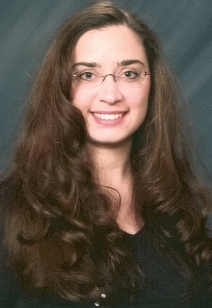 Dr. Parreira is an optometrist who focuses on providing thorough, comprehensive eye care with a friendly and personable demeanor. She takes time to help patients with more complex contact lens evaluations. She enjoys finding contact lens solutions for patients with hereditary corneal disease, like keratoconus, for patients with complications from refractive surgeries, like RK or LASIK, and for patients with corneal scarring from injuries or infections.
She is a member of the Tri-County Optometric Society and the American Optometric Association. She believes strongly in the continued growth of the optometric field and is always well apprised of the latest technology in diagnostic testing and therapeutic treatments. She has been practicing for over twenty years and resides locally in San Luis Obispo County. She is the proud mom of six adorable cats and enjoys spending time with her family.