Dr. Amanda Parreira O.D.
Dr. Parreira completed her undergraduate studies at UC Irvine and obtained her degree of Optometry from the Southern California College of Optometry.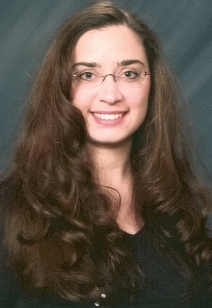 Dr. Parreira is a contact lens fitting specialist and has several local Ophthalmologists referring their more difficult contact lens cases to her. She is also proficient in the treatment of both dry and allergy irritated eyes and performs procedures in the office to treat those symptoms. She is a member of the Tri-County Optometric Society and the American Optometric Association. She believes strongly in the continued growth of the Optometric field and is always well apprised of the latest technology in diagnostic testing and treatments. She has been practicing for over seven years and resides locally in San Luis Obispo County.
She is the proud Mom of four adorable cats! She enjoys snow skiing, dancing, and travel. Dr. Parreira will provide an extremely thorough examination with a friendly and very personable demeanor.